Presentation of

the
association.
Unwhite it aims to promote contemporary art and more specifically the urban arts on the French Riviera. This includes street art and graffiti scenes.
Learn more about us !
Our main project : Le MUR !
Le MUR de Mouans-Sartoux is a project of the association Unwhite it that offers urban artists, on a regular basis, the opportunity to work on a billboard of 2.7m by 6.5m situated on Allée Lucie Aubrac in the heart of the town Mouans- Sartoux.
Our regular events
Here is a quick presentation of some event that we have created.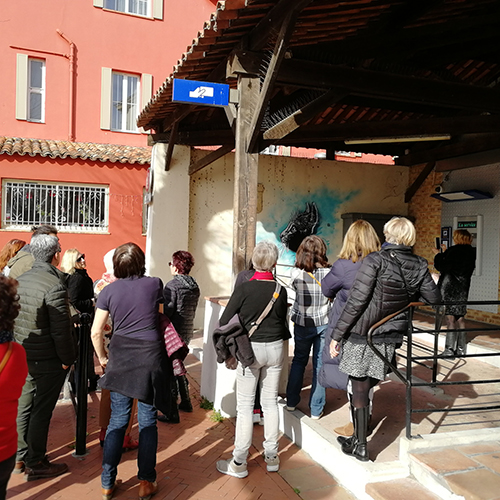 Street Art Tour
Every 2 months, we organize a free guided tour of Mouan-Sartoux to help you discover the works hidden there.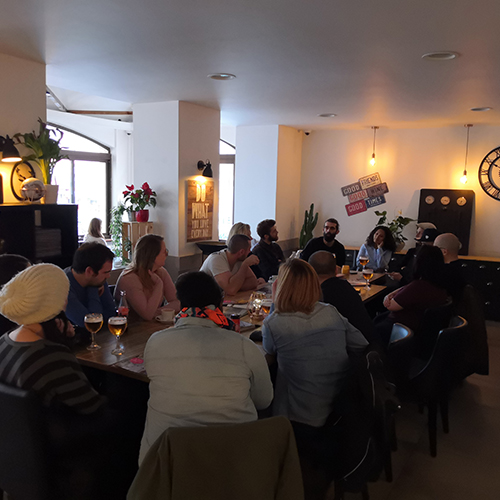 Street Art Café
On the first Saturday of the month, join us to discuss urban art. A new theme is approached each time. What would you like to talk about next time?
Chalk Festival
This event aims to initiate the pleasure of creating together, in the street and thus discover the pleasure of developing your creativity and participating in street-art.
About us
The Office
Unwhite it is a non-profit association.
Barbara Sesma
Treasurer and Director of Communication
She discovered cities through street art and discovered street art through cities. Noting that it was only little developed on the Côte d'Azur, its region of adoption for 8 years, she decided to participate in the creation of an association for the promotion of urban art: an art that is accessible to all and which allows cities and villages to find an identity by distinguishing themselves from others with unique works.
She participates in the development of the association by taking responsibility not only for the cash but also for the communication and event organization.
Christophe Bondue
President and artistic assistant
Passionate about the street-art scene for ten years, his knowledge of the subject and his artistic curiosity are real levers for carrying out innovative and unprecedented projects on the French Riviera. He participated as a volunteer in various major events as evidenced by his 15-page article on NUART (Norway 2016/2017) in Street-Art Magazine but also in Melbourne Street-Art (Australia 2014) and Crystal Ship (Belgium 2016). He also assisted several renowned artists (Fintan Magee, Ella & Pitr, Slava Ptrk, C215, Ardif, Combo …) in the creation of large format permanent works.
Elise Borghino
Secretary and educational manager
A school teacher and passionate about urban art, Elise brings her educational skills to the association, allowing her to raise awareness of art with children and schools.
A globetrotter, she likes to explore many cities around the world and discover them through street art.
His energy and determination are essential pillars in the success of our projects and in welcoming artists.