Presentation of the association Unwhite it.
We created the association in June 2017. We aim to promote contemporary art and more particularly urban art on the French Riviera. This includes both street-art and graffiti scenes. We support the research and creation work of urban artists by setting up events. We also promotes their art to a wild range of audiences from experts to non-specialists.
In just 2 years, the association has managed to federate members (20 in 2019), regular volunteers (about ten) and punctual volunteers. Thanks in particular to the various Street-Art Cafes organized every 1st Saturday of the month throughout the Alpes-Maritimes. But Also thanks to various chalk festivals like the one in Mouans-Sartoux and of course the MUR of Mouans-Sartoux. This last one has become an essential place for street-art on the French Riviera. The association takes pride in keeping all our events free in order to make art accessible to everyone.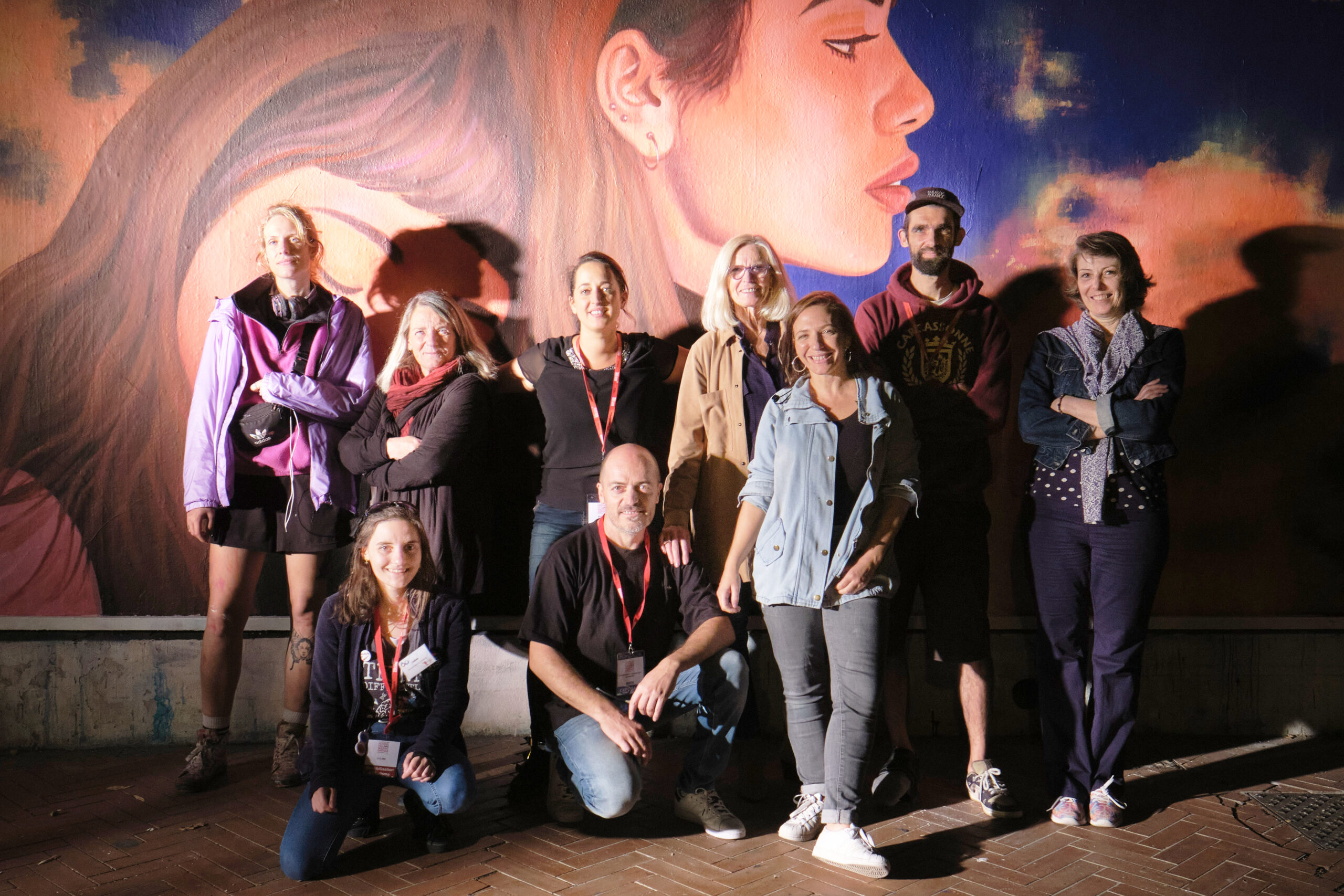 Passionate about the street-art scene for ten years and a long period of baroud allowed me to participate in several major events in different countries (Nuart Festival in Norway, Melbourne Street-Art in Australia, Crystal Ship in Belgium…) Having taken up residence on the Côte d'Azur, I realized that the different artists and enthusiasts were too isolated from each other ; which results in an overly meager supply in terms of events. With Unwhite it, we will try to change that.
Bondue Christophe
Association office - Board of directors
Unwhite it is a non-profit association.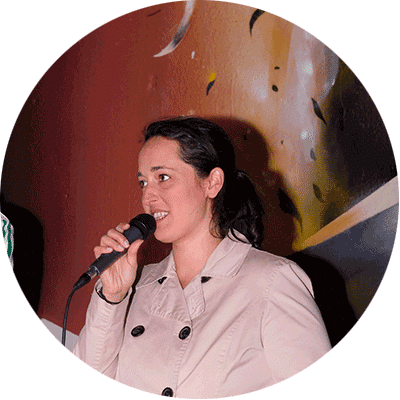 Barbara Sesma
TREASURER AND DIRECTOR OF COMMUNICATION
She discovered cities through street art and discovered street art through cities. Noting that it was only little developed on the Côte d'Azur, its region of adoption for 8 years, she decided to participate in the creation of an association for the promotion of urban art: an art that is accessible to all and which allows cities and villages to find an identity by distinguishing themselves from others with unique works.
She participates in the development of the association by taking responsibility not only for the cash but also for the communication and event organization.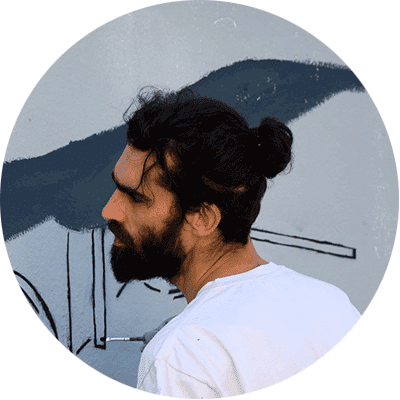 Christophe Bondue
PRESIDENT AND ARTISTIC ASSISTANT
Passionate about the street-art scene for ten years, his knowledge of the subject and his artistic curiosity are real levers for carrying out innovative and unprecedented projects on the French Riviera. He participated as a volunteer in various major events as evidenced by his 15-page article on NUART (Norway 2016/2017) in Street-Art Magazine but also in Melbourne Street-Art (Australia 2014) and Crystal Ship (Belgium 2016). He also assisted several renowned artists (Fintan Magee, Ella & Pitr, Slava Ptrk, C215, Ardif, Combo …) in the creation of large format permanent works.
It is over the course of our various events that a united team has been formed. Thus, Isabelle, Xavier, Célia, Marine, Michael add their dynamism and their skills to that of the office.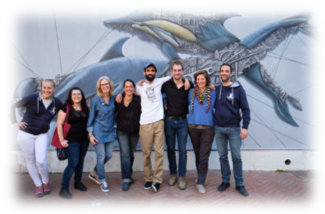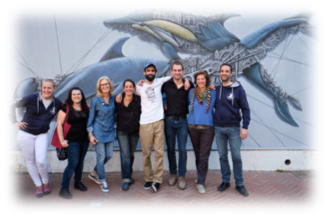 The team of active members participates in the monthly meetings of the office which can thus give their opinion and thus participate in the identity of the association: each member is heard before the members of the Bureau deliberate.
They also participate in setting up projects and provide assistance in the field depending on their availability: photography, photo or video reporting, holding awareness and inauguration stands, manual labor to assist artists in their work…
Certain actions require a number of additional volunteers, such as the Chalk Festival, but also skills such as photography, administration, writing, etc.: around twenty other people have put their time and skills to the benefit of actions carried out by the association.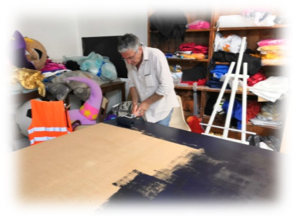 Honorary member of the association.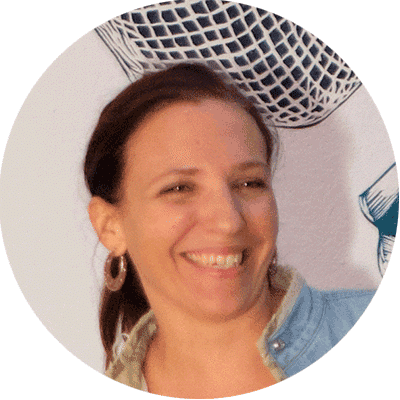 Olivia Paroldi
The young woman has always drawn: "It is a language, a way of communicating to others what I cannot express in words". Having discovered the art of engraving during her studies, she became passionate about this ancestral technique. This talent, she has long made available to young blind people for whom she especially adapted works of art "to make visible what is not".